Did you know that living expenses have increased by 7% in the last two years, but median wages have decreased by 3%? That divide between these statistics explains why so many Americans are struggling with debt and bad credit. However, building credit even as a young adult can be difficult if you're faced with these odds. If you're unsure about building credit in these hard times, you're not alone.
We've put together this guide to help you navigate the world of credit-building apps. Our list of the best apps to build credit below are tools you can stow away in your financial toolbelt until you need them. Some will help you monitor your credit, while others can help you build it back up with payments you're already making each month. When you get a handle on your credit or even begin to establish a credit report and score for yourself, it can be rewarding to see the benefits.
Are you ready to see the best credit-building apps? Let's get started!
Why is Building Credit Important
Building your credit is part of how you grow your wealth and even increase your net worth as you age. Better credit scores can help you get more agreeable terms for things like personal loans, credit cards, and other financial products. It can even be good for renting an apartment or applying for a job.
The truth of the matter is, a better score can help you save tons of money in the long run. Rather than paying thousands in interest on loans over the years, you can save that money to put it to better use. Even though credit is a way to measure financial stability and responsibility, there's a lot that goes into getting it right the first time, and building it back if you've slipped up.
14 Best Credit-Building Apps
If you're trying to figure out how to pay off credit card debt or even just gain financial wisdom, building your credit (back up) can help. Here are some of the best credit-building apps you can download to help you on your journey.
1. Self
Self offers credit builder loans, which allow you to make payments and store those funds in a CD account. In addition, this service reports your on-time payments to the credit bureaus to help boost your credit score.
The interest rate on these loans from Self is about 15% or more, which can make them a steep price to pay for the chance at boosting your credit score. In addition, there is a $9 administration fee as well.
However, at the end of the loan, you'll gain access to the savings you built, minus the interest payments. There's no hard credit check and you can cancel any time you like without penalty.
If you desperately need a credit-building app, Self might be the way to go, but there are plenty more to choose from on our list.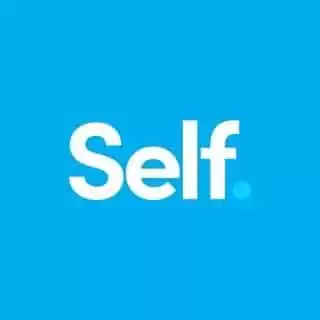 Self
A Self Credit Builder Account can help you boost your credit score and your savings with on-time monthly payments. This credit-builder loan does not require credit to qualify and gives you the money you've paid at the end of your term.
Open Account
Self Review
2. Kikoff
Sign up for a credit account with Kikoff and once you're approved, you'll receive a $750 line of credit. The catch is, you can only use this line of credit within the Kikoff store.
However, when you do use the card, you'll need to make on-time payments like a credit card to build your credit.
Kikoff is known for its lack of fees, whether it's for late payments, interest, administration services, or maintenance costs.
This revolving line of credit is something Kikoff reports to Equifax and Experian, so you'll miss out on your TransUnion record with this app. However, there's no credit check, even though you do have to pay a monthly membership fee of $5 per month.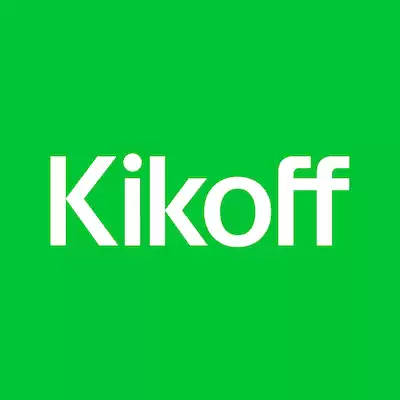 Kikoff
Kikoff makes it easy to gain access to build credit. With $750 of credit at your disposal and a low monthly payment of $5, you will be able to establish a sound payment history that is reported directly to the major credit bureaus – helping you build up your credit score.
Open Account
Kikoff Review
3. Grow Credit
Grow Credit allows you to build credit based on your monthly subscriptions. In fact, you use a MasterCard to pay for subscription services, and Grow Credit reports it to the credit bureaus.
There are more than 100 subscriptions you can choose from, including streaming services such as Netflix or Hulu and Amazon Prime memberships.
This app cuts off your spending at $17 per month, but you can increase that for a monthly fee.
You'll pay between $1.99 and $7.99 to increase the limit to $50 and $150 respectively. However, a Grow Credit account is easy to set up.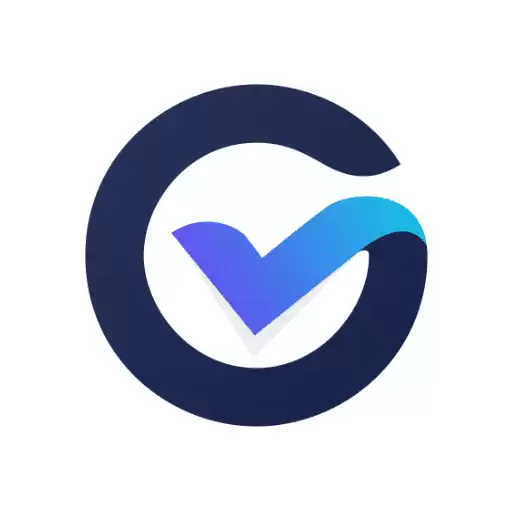 Grow Credit
Grow Credit offers a credit card specifically designed to help those with poor or limited credit history to build their credit score. In order to sign up for the card, you must have a major subscription such as Netflix or Hulu, and you must pay for that subscription using the Grow Credit card. To help you establish credit, Grow Credit automatically pays off your credit card balance in full each month and reports low credit utilization to credit bureaus.
Open Account
Grow Credit Review
4. Experian Boost
Experian Boost gives you access to your Experian credit score for free when you sign up. In addition, you can also report payments to the credit bureau that aren't typically reported, such as rent, utilities, and subscriptions.
Simply connect your accounts and make on-time payments. Though Experian Boost boasts a large increase in your credit score, it all depends on your situation. Results vary from one person to the next.
5. MoneyLion
MoneyLion is a well-rated app that lets you monitor your credit scores so you can keep on top of your finances.
Plus, with the Credit Builder Plus loan, you can get a portion of the funds upfront while the rest is set aside in a Credit Reserve Account.
Whether you need to establish a credit history or rebuild your credit, Credit Builder Plus helps you build credit while you save — with no hard credit check.
And unlike other credit building programs, Credit Builder Plus gives you access to a portion of your loan funds right away.
There's no hard credit check, but you will have to pay a $19.99 monthly fee for the privilege.
If you're not sure how to improve your credit score, this could be a good place to start.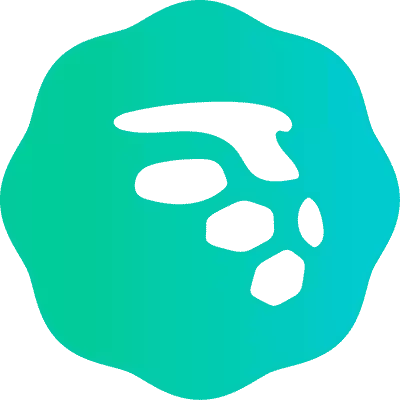 MoneyLion
MoneyLion is a money app that offers a membership program that includes online banking services, cash back rewards, credit-builder loans and more. You can create a MoneyLion account for free, which will give you access to a zero-fee checking account and an investment account.
Open Account
MoneyLion Review
6. Brigit
Financial budgeting tools and loans are just a few of the perks Brigit offers its customers.
With apps like Brigit, you can choose loans of 12-24 months and, once you complete the loan, you'll have access to all those funds within a savings account. Plus, you'll have a boosted credit score!
Brigit offers both free and Plus plans. The Plus plan cuts down on the time it takes to complete transfers, but you'll have to pay $9.99 per month for this perk.
At the same time, Plus members have access to side gigs and savings of over $500 per year in fees.
Get up to $250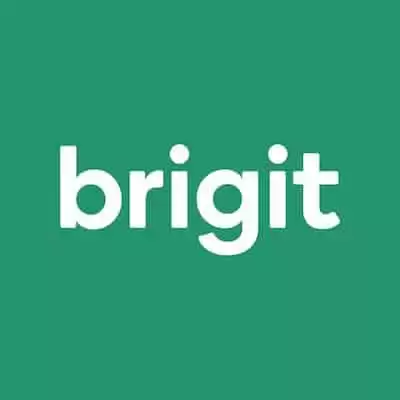 Brigit
Join 4 million+ members who get up to $250, build their credit, and save smarter with Brigit. It only takes 2 minutes. No credit check required. No interest.
Open Account
Brigit Review
7. Sky Blue Credit
Sky Blue Credit costs $79 per month but allows you to dispute issues on your credit reports and improve your credit score.
This company has been around since 1989 and offers many services. You can even opt for the couples package at $119 per month if you'd like.
In addition to helping you with credit history disputes, Sky Blue Credit offers credit (re)building services. This service will review your credit report to give you ways to optimize your score based on your situation.
Plus, the user-friendly interface makes it easy to get going. You can also take advantage of coaches-on-call to answer any questions you have about credit offers, applications, or anything else credit-related.
Did we mention Sky Blue Credit lets you pause your membership for a month as well? No questions asked.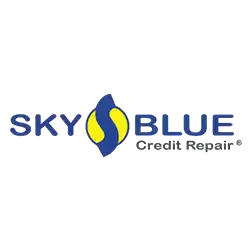 Sky Blue Credit
Sky Blue Credit is a credit repair company that helps individuals improve their credit scores by disputing negative items on their credit reports. The company offers a range of services, including credit report analysis, dispute resolution, and credit monitoring, to help its customers improve their credit health. It is based in Boca Raton, Florida, and has been in business since 1989.
Open Account
Sky Blue Credit Review
8. Credit Strong
Credit Strong is a credit-building app that offers loans with a variety of monthly payments ranging from $15 to $110.
While there's no option to receive loan funds upfront, you unlock the entirety of your savings at the end of the loan term. You will pay interest on the loan in addition to an administrative fee, but there's no hard credit check or fee to terminate the loan early.
Credit Strong offers FDIC-insured accounts up to $250,000. This app also includes a business option for business owners who may have bad credit.
You can also use the service to obtain personal loans to build credit as well. With Credit Strong, you also get access to FICO score updates, too. However, this service is not available in Wisconsin or Vermont.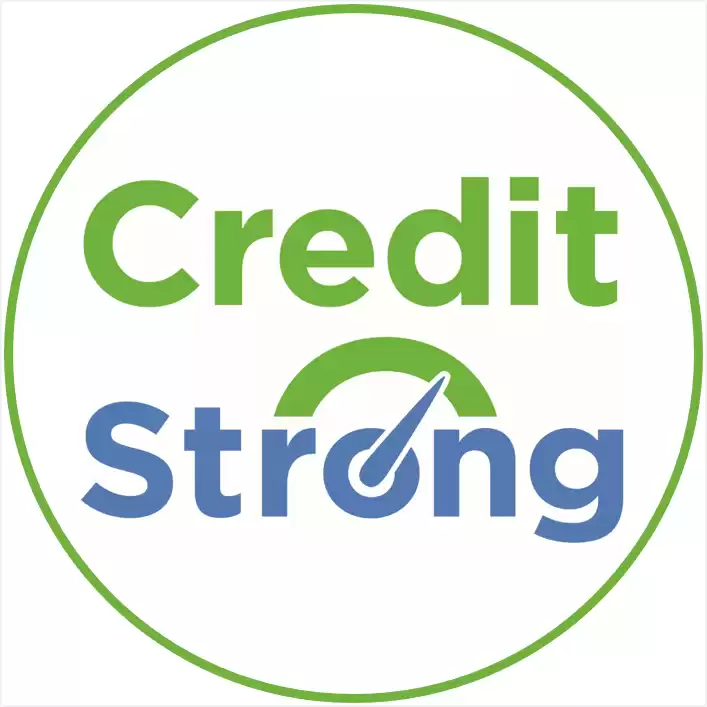 CreditStrong
CreditStrong provides credit-building products with no credit check. They can help build your credit score by diversifying your credit mix and improving your payment history with timely payments. CreditStrong's products will be most effective if you have a thin credit file with few or no installment loans.
Open Account
CreditStrong Review
9. Sable
With a secured credit card from Sable, you may eventually be able to graduate to an unsecured card. In fact, some have done it in as little as four months!
Sable does require you to put down some money upfront to fund the card, but as long as you keep up on payments, you're well on your way to earning that unsecured card.
Sable works through a mobile app that allows you to see your funds in action. Plus, you can earn up to 2% cash back at popular retailers and 1% cash back on all other purchases. There are no monthly fees to worry about either.
10. Kovo
Kovo is a platform that offers a credit builder plan to individuals in order to help them improve their credit scores. This is achieved by allowing users to make purchases through the platform, which are then reported to credit bureaus.
This credit-building app can help you by sending reports to TransUnion, Equifax, Experian, and Innovis. You can open an account with Kovo without a credit check, interest payments, or fees.
Plus, most people are instantly approved and can earn 1% cash back on loans. You can also see your FICO score every month and track your credit score progress.
Kovo does cost $10 per month for two years, but you can also learn about credit, self-confidence, stress management, entrepreneurship, Google Sheets, ecommerce, and more. The course bundle costs $240 but can open up a wide range of knowledge.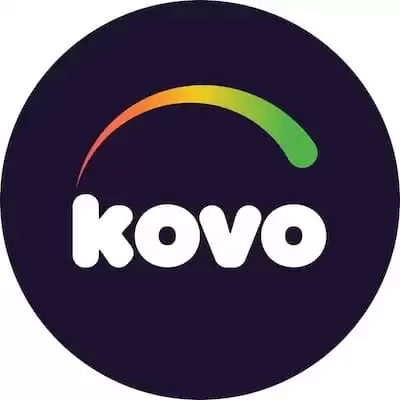 Kovo
Kovo is a platform that offers a credit builder plan to individuals in order to help them improve their credit scores. This is achieved by allowing users to make purchases through the platform, which are then reported to credit bureaus.
Open Account
Kovo Review
11. Extra Card
The Extra Card is a secured card that allows you to build credit by spending the funds within your bank account. This is extremely convenient because you can just connect your bank account to Extra and be done.
There's no credit check and you can earn 1% cash back with your purchases. However, you can only redeem those rewards with Extra and the plan costs $20 to $25 per month. This credit-building app reports to both Experian and Equifax, easily helping you boost your credit without a fuss.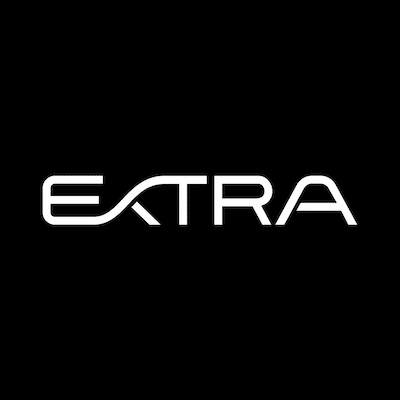 Extra
The Extra Debit Card offers a way to build credit without facing many of the usual challenges. You don't need to undergo a credit check to apply, and you don't have to provide a security deposit. Additionally, it is difficult to harm your credit by misusing the account. The only downside is that you have to pay a subscription fee.
Open Account
Extra Review
12. BoomPay
If you've ever thought of using your rent payments to increase your credit score, you should download BoomPay. This app links to your bank account so BoomPay can monitor your rental history. You can choose to either sign up for rental payment tracking in the future or add past history for a boost as well.
Adding your rental history moving forward costs you $2 a month to report to the three credit bureaus, but you'll pay a one-time $25 fee to add the past rental history. Adding your past payments can result in instant increases (as long as you didn't make late payments) but ongoing payments will take longer.
You can also choose BoomSplit to use your rental payments as a weekly payment to report to the credit bureaus. Best of all, it doesn't require your landlord to do anything.
13. SeedFi
SeedFi offers new Credit Builder Prime accounts the chance to build their credit without performing a hard credit check. Plus, you can choose how much SeedFi adds to your savings account each pay period, as long as it's over $10. Once you get paid, your funds go to reimburse SeedFi for those upfront amounts you specified.
Best of all, SeedFi reports these payments to all three credit bureaus. You can unlock savings in increments of $500, but there are no interest payments or fees. While funding can take a while, you can also check out the Borrow & Grow loans SeedFi offers. Interest rates hover around 12.69% to 29.99%, but you can get immediate access to cash once you're approved.
14. Credit Sesame
You've probably heard of Credit Karma, but Credit Sesame rewards you with $100 if you increase your credit score by 100 points within a month.
In addition, Sesame Cash allows you access to a virtual secured credit card that you'll have to load with cash upfront to start making purchases and boosting your score.
However, some of these debit card purchases are reported each month to the credit bureaus. Credit Sesame is free to use and makes it easy to increase your credit score.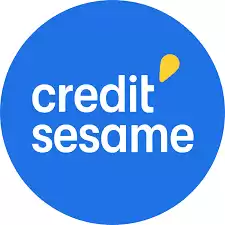 Credit Sesame
Credit Sesame is a personal finance company that provides a free credit score and credit monitoring services to consumers. It also offers tools and resources to help users improve their credit scores and make informed financial decisions. In addition to credit scores, Credit Sesame also provides users with information about their debt, loans, and credit cards, and offers personalized recommendations for financial products such as credit cards and loans based on the user's credit profile.
Open Account
Credit Sesame Review
FAQs
How can I raise my credit score with credit-building apps?
You can use credit-building apps to raise your score in various ways. Some apps will tell you where you can improve, such as by using less of your credit or even paying down a balance to help offset costs in general. 
How much can credit-building apps boost my credit score?
The amount of boost your credit score receives depends on each individual situation. Some people may find they raise their score by 100 points while others may only see it increase by a few points. Again, it all depends on what you've got going on individually. 
What's the best credit-building app?
The best credit-building app is the one that helps you the most. As we've discussed, this will change from one person to the next. Try out a few of the apps we've listed above to see how they can help you build your credit. 
Get Credit For Your Actions with Credit-Building Apps
Building credit takes a few years at a time and maintaining it takes a whole lifetime. We hope this article has helped you to see the importance of credit and how it can affect your life. While it's nice to think that your credit score will stay perfect your entire life, the truth is that it will change as you make purchases and memories as well. As long as you've got control over your finances, though, you'll be able to pay less for loans and keep more of your hard-earned money in your pocket. Next, you can check out the best credit score apps to monitor your progress.
Get up to $250 today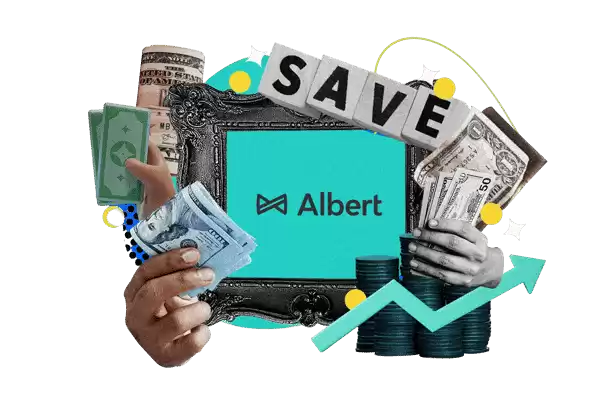 Albert
Get spotted up to $250 without fees
Join 10+ million people using the finance super app
Banking with instant discounts on gas, food delivery, groceries and more
Start investing, saving, and budgeting for free
JOIN ALBERT NOW